Be Creative, Be Passionate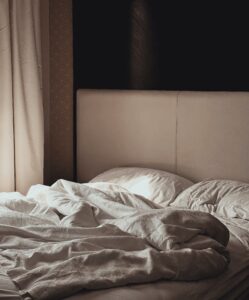 All About Us
As hospitality marketing experts we offer professional consulting services to help you elevate your business.
Our mission is to help independent hostels effectively market themselves and achieve results, through better marketing strategies and branded content.
We have over 10 years of experience in backpacker marketing and know what works, and what doesn't.
Step into our clinic and see what we can do for you.

Hostel Expertise
We specialize in creating effective marketing strategies and campaigns for hostels. We have the industry knowledge, marketing skills, and years of experience to navigate the ever-evolving backpacker marketing landscape. We also stay up-to-date with the latest trends and best practices in marketing, so you don't have to.
Better Targeted Marketing
We can help you better identify and understand your target audience better. Our market research and analysis and industry insights mean we can quickly identify your audience and develop a strategy to target them. Through looking at your customer personas and creating targeted marketing campaigns that resonate with your customer segments, we can ensure you are reaching the right people. A more targeted approach means generating higher-quality leads and better opportunities to receive bookings.
Strategic Planning
By leveraging our expertise, your hostel can gain valuable insights and industry-specific knowledge to help you better reach and engage with your target audience.
We can help your hostel develop a comprehensive marketing strategy aligned with your business goals. Beginning with analysis of your hostel's current market position, competitor landscape, and identifying unique selling points, we can create a strategic roadmap for success. Our strategies set out clear objectives, defining key performance indicators (KPIs) and responsibilities, and outlining actionable steps to achieve desired results.
Branding and Positioning
Establishing a strong brand and positioning is crucial for a hostel to differentiate itself in a competitive market. We can assist with brand development, creating or developing a unique identity, and effectively communicating the hostel's value proposition. We can help craft compelling brand stories, design visually appealing brand assets, and ensure consistent brand messaging across various marketing channels. Consistency is key!
Digital Marketing Expertise
In today's digital age, a strong online presence is essential for attracting customers. Marketing agencies specialize in various digital marketing channels, including search engine optimization (SEO), social media marketing, email marketing, content creation, and paid advertising. They can optimize the hostel's website for better search engine visibility, manage social media campaigns, create engaging content, and drive targeted traffic to increase bookings.
Measurements and Analytics
Are you making the most of your metrics? Or get lost in Google Analytics? We can track and analyse your hostel's marketing efforts using relevant metrics and analytics tools. This allows for data-driven decision-making and continuous optimisation of marketing campaigns. By monitoring key metrics such as website traffic, conversion rates, and customer engagement, we can provide valuable insights and make adjustments to improve marketing performance
Time and Resources
Efficientcy. Outsourcing your marketing efforts means saving your hostel valuable time and resources. Instead of allocating internal staff to manage marketing activities, which diverts attention from your core hostel operations, we can take care of your marketing.
We can help your hostel to leverage specialised expertise, implement targeted marketing strategies, enhance brand positioning, and optimise digital marketing efforts. Let us maximise your marketing effectiveness, reach a wider audience, and bring more guests to your door.
Take only photos, leave only footprints

– Chief Seattle
Find out about our what we can do for you
Who we have worked with...

Your first consultation is free